midnight grove
A downloadable game for Windows
Summer '89. The sounds of Full House blare from the lounge as your family settles in at your uncles house for the evening. Dinner will be served in a bit. You creep down the hall and up the stairs, into the study. A sketch of Madonna is pinned to the wall, along with some magazine cut outs from Battlestar Galactica. Atop a stack of UFO magazines is a small wood panel television, crackling to life as you turn the knob. You run your hand along the beige electronic typewriter type device nearby, and it lets out a familiar beep as it boots up. In the center of the screen, reads "Apple ][". Inside your uncles desk you look through his 5 and a quarter inch collection; Lode Runner, Karateka, Ultima, Gemstone Warrior. You love them all.
But one catches your eye, it's label is just a scribble of handwriting you can barely make out. Midnight Grove. No manual. No cover. Nothing. You slide it into the drive and boot it up, the screen flashes as an eerie song begins to play and the menu loads, the odd off key notes echoing off the walls in the darkened room. It asks you to choose a mode, no explanation, and then the screen reads:

"Within the eternal dark, beneath the midnight groves, you are born of the gnarled and bulbous deepwood. Partially submerged, and enveloped by a sea of black.
Fully formed, but with no memory of your own, you look out into the darkness.
With only the soft glow of bioluminescence to light your way, you venture out..."

And so you begin to explore the world of Midnight Grove.
================== I N F O ==============================
tecgothica's Midnight Grove is an Apple II style action-adventure game developed by riotjayne using the MonoGame framework. In early 2021 it entered the first round of QA but due to unforeseen circumstances it never left this phase of development. For this reason the game will have significant and game breaking bugs and glitches, this are not currently planned to be fixed. It also did not get optimized and crunched, which is why the tester size is quite a bit larger than the final game was intended to be. It is currently Windows only.

In regards to modes: Some early testing indicated potentially too much difficulty in the intended mode, so [H]ex mode gives a little more initial life and slightly slower enemies, as well as other tweaks, if needed. [R]iot mode is the original difficulty curve. Based on testing both modes will be balanced and tweaked and potentially merged, so feel free to try them both.
================== C O N T R O L S =======================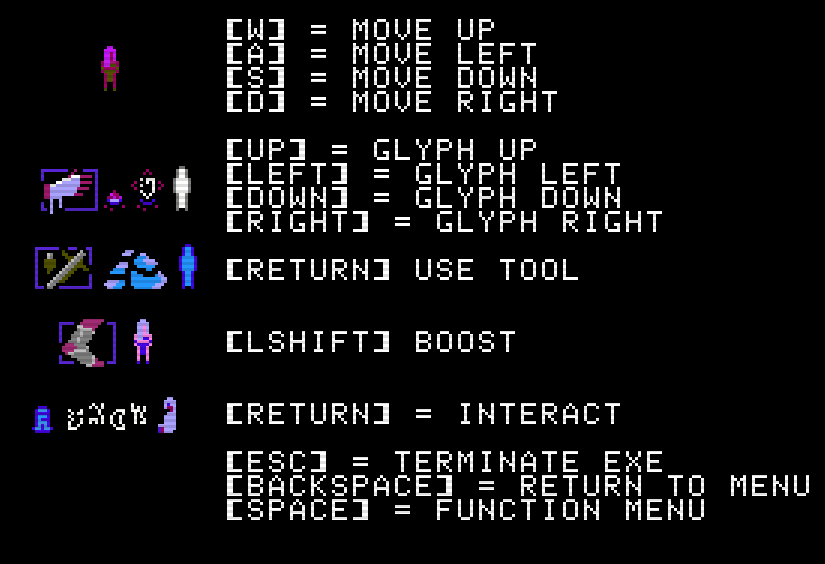 You are also able to play in fullscreen (stretched) with [F4] and return to standard screen size with [F3].
=== T H A N K= Y O U= F O R =P L A Y I N G ===
Download
Click download now to get access to the following files: